Champions for Kids is one of my favorite giving opportunities. They always inspire us to find creative ways to give through their SIMPLE Service Projects. These are projects that anyone can do, from collecting food to couponing for good to donating school supplies.
This time Champions for Kids has teamed up with Colgate for the Bright Smiles, Bright Futures Champions for Kids campaign. Bright Smiles, Bright Futures is an easy way for you to get involved with promoting healthy smiles in kids.
If you happen to live in Central Arkansas and the Little Rock area, Champions for Kids & Colgate have teamed up with your local Walmart store to make donating even easier! You can buy Colgate toothbrushes & toothpaste and drop them off at the red in-store donation bins. Those donations will be given to a local school district and passed on to kids who need them. Plus Colgate will match your donations (up to 10,000 toothbrushes total). If you live in that area, be sure to check out the mobile dental van schedule and get more details here.
Even if you don't live in Central Arkansas, you can get involved. Simply stop by Walmart and pick up some Colgate toothbrushes and toothpaste. Then donate them to your local food pantry, school, women's shelter, or homeless shelter. That's what we just did.
First, I explained the concept of the women's shelter to Emma (age 8). She had a hard time wrapping her mind around moms and kids having to leave home. Part of me hates that I even have to share the dark side of our world with her. The other part of me is thrilled that she has a chance to share with someone who could use a helping hand. Our goal was to find toothbrushes and toothpaste for kids who may have had to leave in a hurry without theirs.
We stopped at Walmart to see if we could find some fun, kid-friendly toothbrushes and toothpastes to donate.
We agreed that kids would probably enjoy Dora and Sponge Bob the most, so we got some Dora and Sponge Bob toothpaste. We also picked up some single and multi-packs of toothbrushes. We even got some toothbrushes for smaller kids and older kids.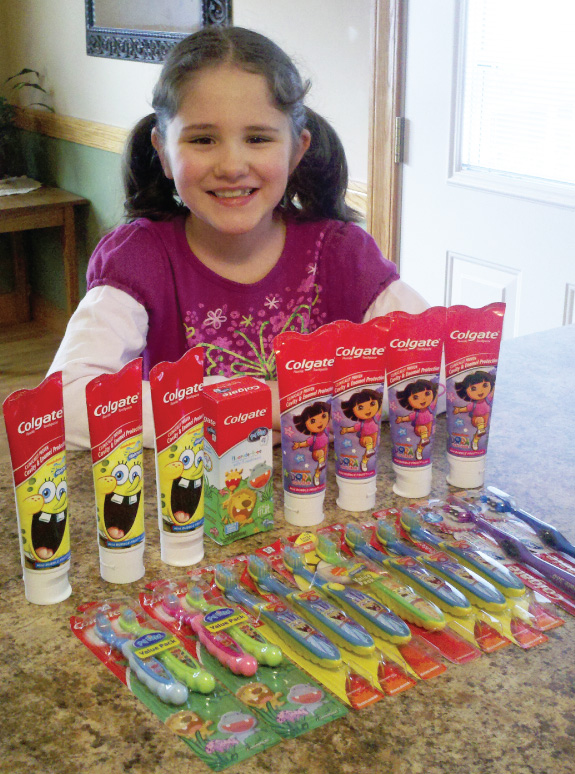 She has such a heart for giving and was really exited to get these into the hands of the women's shelter. We headed in to their executive offices today.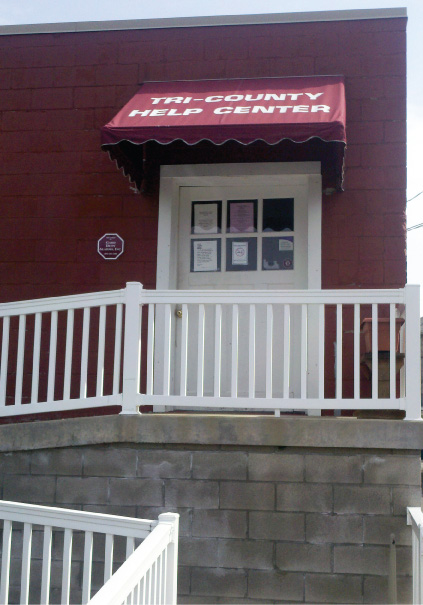 We left the toothbrushes and toothpaste with the secretary at the shelter office.
We hope you'll join us in donating toothbrushes and toothpaste for kids in need as your own SIMPLE Service Project. It's one of the simplest ways to help kids stay healthy.
I am a member of the Collective Bias®  Social Fabric® Community.  This shop has been compensated as part of a social shopper insights study for Collective Bias®  Colgate and Champions for Kids #cbias #SocialFabric