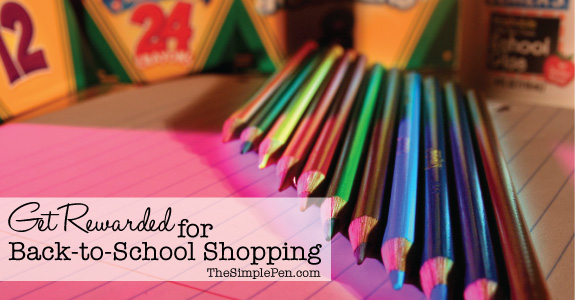 Image Credit
The back-to-school shopping season is in full-swing! Every week there are more sale flyers vying for our attention. The prices are fabulous! The deals lure us in. And let's face it, moms are digging those cute notebooks that are on sale even more than the kids are. (And I may have been known to pick up a few for myself!) But how do we decide which store to dive into for our back-to-school shopping?
One thing that helps me decide which store to visit for back-to-school shopping (or any shopping!) is what kinds of rewards or loyalty program they have available. Enter Office Depot.

Personalized Rewards
Office Depot Rewards is the most personalized rewards program I've seen. Their points-based system gets you 10 points for every $1 you spend. Earn 1000 points and you'll get a $10 rewards certificate. Simple as that. You can even earn bonus points for recycling printer ink and toner cartridges. That's good news if you're carrying a toner cartridge around in the back seat of the car. Oh… that's just me?
One of my biggest pet peeves with other rewards programs is how long you have to wait to actually GET your rewards. Let's face it, we're used to FAST food, INSTANT messaging, and OVERNIGHT delivery. We want it and want it NOW. I don't want to wait a whole quarter to get rewards. Office Depot Rewards lets you redeem your rewards monthly instead of quarterly. Now that's more like it!
Office Depot Rewards is also personalized. Are you a teacher? Small business owner? When you sign up, you can choose two categories that best describe you. You'll get promotions that are customized so they're relevant to what you actually need. Plus if you spend $200 in a quarter, you can choose 5 categories (writing instruments, desks, calendars, etc.) to receive extra points for during the following quarter. There are over 30 categories to choose from, so your earning is easy.
Click here to get signed up for Office Depot Rewards and be ready to dive into back-to-school shopping.
Calling All Teachers & Homeschoolers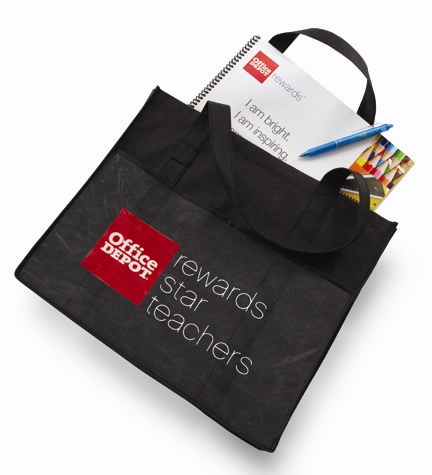 Are you a teacher or a homeschooler? If you are, be sure to check out the Office Depot Teacher Appreciation Week events. Teachers will be treated to free breakfast, a special gift with purchase, discounts, and more. And I have confirmation from Office Depot that homeschool educators DO qualify for Star Teacher savings & events! (Three cheers for Office Depot for supporting homeschoolers!) Click here to find your event date.
Disclosure: I am participating in the #ODRewards campaign sponsored by Office Depot. For more information about Office Depot Rewards, visit their website.