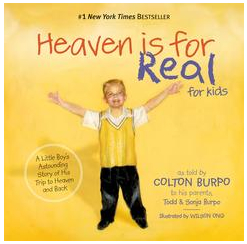 Most kids are curious about Heaven. In Heaven is for Real for Kids: A Little Boy's Astounding Story of His Trip to Heaven and Back, Colton Burpo shares his story. Colton's appendix burst, and he died, went to Heaven, and came back. (The book doesn't share how he died.) When he came back, he shared the story about his trip to Heaven with his parents. They shared that story with the world in Heaven is for Real.
This little storybook is similar to the Heaven is for Real book for grown-ups, but it's told by Colton – kid to kid. There's also a "Questions Kids Ask" section in the back to help grown-ups guide the discussion that will most likely come after you read this book.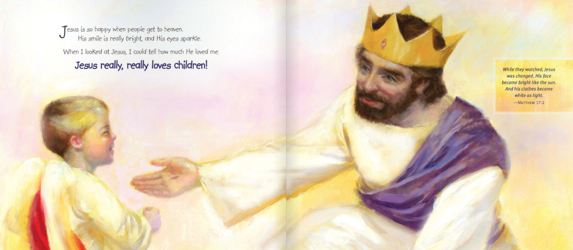 The best takeaway from this book? Colton wants kids to know that Jesus really, really loves children!
Want to know more? You can check out the sample flipbook, download coloring sheets, see a video from Colton Burpo, or download the Heaven is for Real for Kids app.
The Giveaway
One Simple Pen reader will win a copy of Heaven is for Real for Kids.
To enter: Simply leave a comment.
Entries will remain open until Tuesday, February 26 at 9 p.m. EST. One winner (US address only) will be randomly chosen. The winner will be emailed and will have 48 hours to respond. If there is no response, a new winner will be chosen.