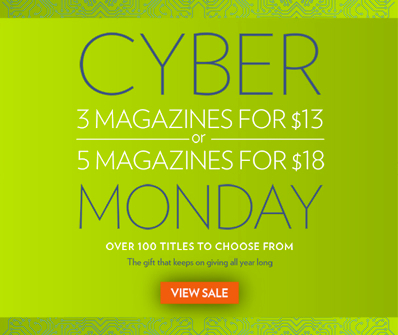 I'm a huge fan of giving magazine subscriptions for Christmas. They're easy to buy, and you can pick out subscriptions that perfectly match the recipients' interests. Whether you have an aunt who adores cooking, and uncle who loves golf, or a niece who likes to hike, you can usually find a magazine they'll love. I like that they get their gift several times a year too.
Today you can get 3 magazine subscriptions for $13 or 5 magazine subscriptions for $18. So you get the perfect gift at a great price.
Click here to see which magazines are included and pick yours.