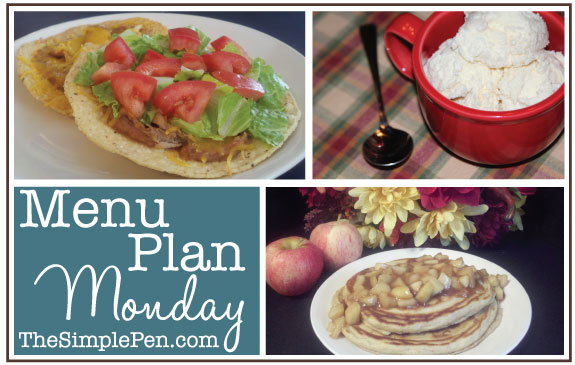 We're recovering from a super-fun, busy birthday party weekend. Our sweet Emma turned 8 last week, and we had 20-some people at our house to celebrate. Whew!
The pro: We have a fridge full of leftover party food.
The con: Not all of that food is quite meal-worthy. 😀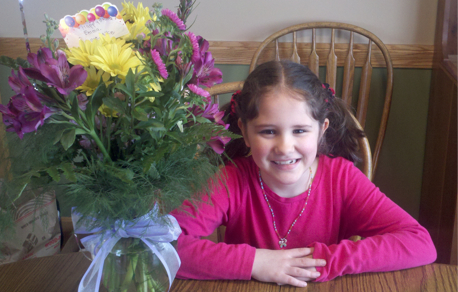 Our sweet birthday girl with flowers from one of her sweet friends
With last week being so crazy from party prep (Yay for a clean house!), I'm hoping to make meal prep less stressful this week. Here goes!
:: Breakfasts ::
Cinnamon Rolls & Sausage
Cereal & Fruit
Waffles & Fruit
Peanut Butter-Banana Toast Sandwiches (our own creation)
Bananas & Cream Oatmeal
:: Lunches ::
Leftovers
Cheese Quesadillas with Veggie Tray
Munchy Lunch (cheese, popcorn, fruit, veggies)
Soup & Sandwiches
Peanut Butter & Jelly (by an 8-year-old's request) & Carrot Sticks
Tuna Salad with Crackers & Veggie Tray
:: Dinners ::
5 Can Pantry Soup with Beef Stew Cubes added
Spaghetti & Meatballs
Breakfast Fried Rice
Homemade Pizza
Baked Chicken, Broccoli/Cauliflower Blend, Rice Pilaf
If you're looking for some general menu planning inspiration, stop by Menu Plan Monday hosted by I'm an Organizing Junkie.