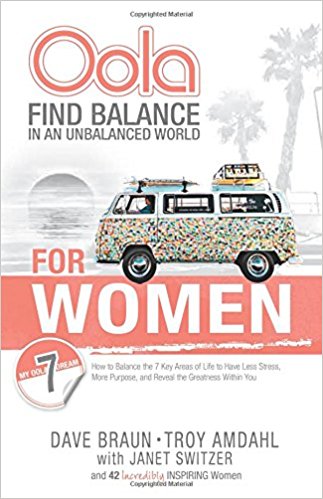 Ever feel like you're spinning a bunch of plates? Are any of the precariously close to falling? Or have you dropped a few and are just trying to figure out how to pick them up while keeping the others moving?
We've all been there. We're all juggling the seven areas of life… Finance, family, fitness, field (career), faith, friends, and fun. I don't know about you, but I haven't figured out yet how to successfully keep all those areas moving in the right direction at the same time. Family, home life, work, activities, events. It's enough to make your head spin.
Enter The Oola Guys! These guys have the inside scoop on how to get these 7 areas of life in balance and keep them there.
In their new book, Oola for Women, Dr. Dave and Dr. Troy inspire women to get rid of the things that are blocking them so they can let their unique gifts shine through! They share the stories of some amazing women who face the same challenges and experiences we all do.
The Oola Guys are on a mission to change the world with one word…. That word is Oola.
Oola is that state of awesomeness you experience when your life is balanced and growing in all the key areas of health and well-being.
Sound like a road you want to travel? Me too! Let's hop on the Oola bus and learn how to balance the seven areas of life so that we can keep those plates spinning!