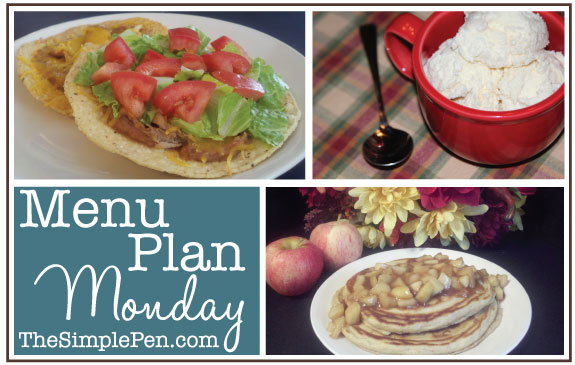 We've been home for almost a week, and I'm still not back in the swing of things. Yikes! We may have tackled the laundry and made a quick trip to the grocery store, but the to-do list is looming and our homeschool tasks still need to be done. One thing I don't have time for right now? Cooking.
I'm assuming that Cheerios won't cut it for dinner every night. (No? Maybe one night?)
With that in mind, I'm planning quick meals for this week. I'm planning to use the slow cooker, have my husband grill, and do quick-prep meals for the other days.
:: Breakfasts ::
Steel cut oats & fruit
Eggs, sausage, fruit
Cinnamon banana baked oatmeal (make it once, eat it twice or more)
Egg sandwiches on homemade wheat bread
Pancakes (minus apple topping), bacon, fruit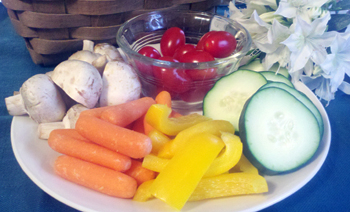 :: Lunches ::
Chicken & cheese toastadas (minus beans)
Leftovers
Sandwiches on homemade wheat bread, raw veggie tray
Hot dogs with chili sauce, veggie tray
Taco salad topped with homemade guacamole & salsa
:: Dinners ::
Italian spice rub grilled chicken, sweet potatoes, green beans
Leftover grilled chicken with homemade marinara sauce, side salads
Grilled pork chops, side salads with homemade guacamole as dressing
Crock Pot roast with carrots, potatoes & green beans
Broiled fish, baked sweet potatoes, steamed broccoli
Italian Meatloaf, steamed broccoli
If you're looking for some general menu planning inspiration, stop by Menu Plan Monday hosted by I'm an Organizing Junkie.