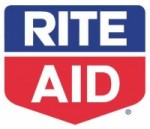 There were some issues a while back with fraudulent Rite Aid printable coupons being promoted, and Rite Aid pulled the plug on some of them. I wasn't sure what would happen with the two I'd printed from RedPlum a while back. They didn't expire until 12/31, but I was a little nervous about using them! No one likes a fiasco at the register. I got this email from Rite Aid that made me feel better about it.
All legitimate $5 off $25 coupons will be honored at Rite Aid up until the expiration date as marked. Due to some internal changes, they may not scan correctly for a few days, but instructions have been given to stores that these legitimate coupons should be accepted. Please note that they are, as always, limited to one coupon per customer, so multiple versions of the same coupon cannot be accepted. Questions and concerns about coupon acceptance at Rite Aid stores should continue to be directed to our customer service team, who can be contacted by visiting our secure chat service accessible at www.riteaid.com or by calling by calling 1-800-RITEAID (1-800-748-3243).
So I'll be using my coupons… Hope you still have some to use too!