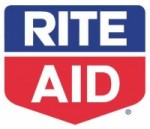 Two of my blogging friends have scored great freebies at Rite Aid this week. Check out their posts to find out how you can get these deals too.
Shelly @ Coupon Teacher 
Shelly ended up with 3 J&J baby lotions, 1 J&J baby shampoo, and 5 Reach toothbrushes. The best part of the deal is that whe spent $12.93 and ended up with $22 in +UP Rewards!
Kim @ The Coupon High
Kim found 1 oz. Nivea Cream tins at Rite Aid. She explains how to turn these into a little moneymaker without using a single coupon. This one is especially good if you need some filler items to use your $5 off $25 coupon.
Don't forget to check out all of this week's best Rite Aid deals before you head out to shop.