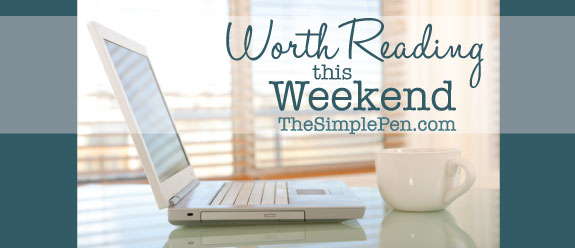 Here are a few of my favorite posts from around the blogosphere this week.
New Dreams for a New Year :: Are you ready to take out your dreams and resuscitate them?
Encouraging Maturity in Children :: This is encouraging as I've been pondering how to move Emma into the next phase of self-sufficiency.
Got Gunk? How to Naturally Clean Your Dishwasher :: I always wondered why throwing a cup of vinegar in and running it didn't work well. This makes a lot more sense.
50 Quick & Easy Ways to Save Money :: Even choosing a few from this list would have an impact.