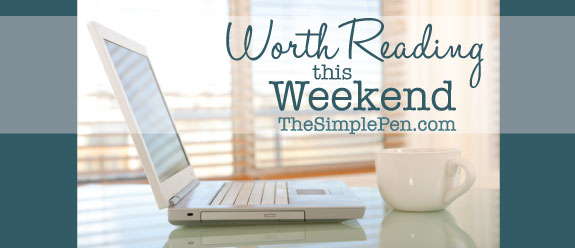 Here are a few of my favorite posts from around the blogosphere this week.
The Key to an Effective Routine: Create the Habit :: Wax on. Wax off. Paint the fence. Anyone want to join me in the HelloMornings Challenge?
Good Night for a Good Morning :: Since I'm focusing on this habit this week, I thought this article was a good read.
46 Reasons My Three Year Old Might be Freaking Out :: Okay, this isn't deep reading, but I remember those days! I'm guessing some of you are sitting in the middle of this phase.