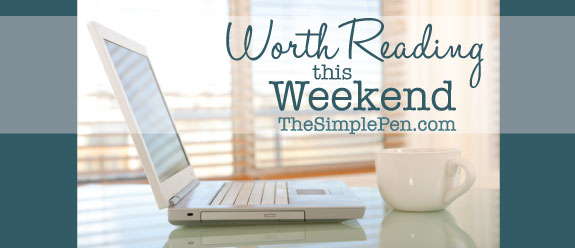 Here are a few of my favorite posts from around the blogosphere this week.
A Year of Adventure :: Love this idea!
Watch Out for "Real-Washed" Foods :: I think the 'natural' and 'all-natural' labels are the worst offenders.
Pin God 1st! The Commitment & Daily Reading Plan :: Checking in with God before checking in on Facebook… Good idea.
One Word That Will Save You Hundreds (Maybe Thousands) This Year :: I've already started on a couple of these.
All-in-One Homeschool :: If you're a homeschool family or if you just want some enrichment activities, this is a must-see.
Teaching Children to Work Hard with a Good Attitude :: The attitude is so important.