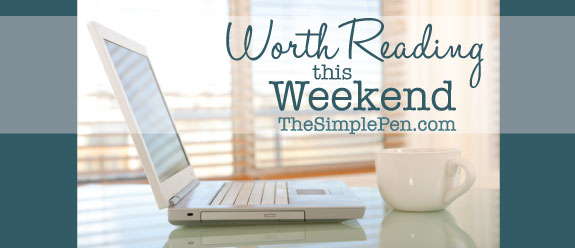 Here are a few of my favorite reads from this past week.
The One Thing Pinterest Doesn't Want You to Know about Creativity :: "Permission to be perfectly awful" is probably what lots of us need!
Giving Up on Omnipresence :: How thinly are we spread?
Naps Can Change the World :: Do you have a naptime calling?
Fun Birthday Traditions & A Printable Birthday Chain :: Love these ideas for celebrating for more than a day.