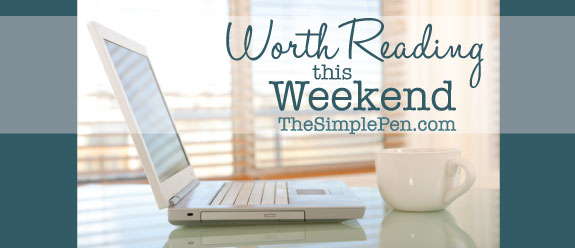 Here are a few of my favorite posts from around the blogosphere this week.
Quick Ways to Help the Oklahoma Tornado Victims :: My friend Amy is from Oklahoma, and she shared some information about what they need and what they don't need. We want to make our donations what they DO need, so check this out.
Dear Parents with Young Children in Church :: All I can say is AMEN.
Learn to Love the Library :: Our libraries offer SO much more than just books these days. Shannon shares some great ways to make the most out of what's available.
Six Tips for a Simple and Frugal Birthday Party :: Amy shares some great tips that will help us all keep things in perspective for that next birthday party.