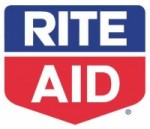 Today I received an encouraging email from my PR contact at Rite Aid. He informed me that he is working to compile a Frequently Asked Questions sheet for common questions about the new Rite Aid +UP Rewards program. (Three cheers for Rite Aid wanting us to have written answers to our questions!!)  He wanted to know if we had any questions or major issues that we would like to have addressed in this document.
So here's your chance, Rite Aid shoppers!
Do you have any questions? Have you run into any problems with this new +UP Rewards program? You can either leave your response in the comments section of this post, or you can email them to me at savingandgiving@gmail.com. I will pass them along so that they can be considered for the FAQ document.