This post is brought to you by Bolthouse Farms Kids™ and The Motherhood. All opinions are my own.
I hear it all the time.
"I'm hungry. Can I have a snack?"
After talking to other parents of tweens, I've learned that this isn't unique to our family! Kids are just plain hungry, even after they eat a nutritious meal. Their growing bodies constantly need fuel.
As a mom, it's my  job to keep her growing body fueled up with healthy meals and snacks. One of my goals is to increase the servings of fruits and veggies she eats each day. So I'm always on the lookout for healthy snacks that help us reach that goal.
This summer we got to try some real fruit and veggie snacks from Bolthouse Farms Kids™. Unlike a lot of snacks that claim to be "fruit and veggie snacks," these are the real deal. In fact, they're refrigerated and found in the produce department. They're made no preservatives, no high fructose corn syrup, and no artificial flavors. They're a healthy way to get kids to eat more fruits and veggies without any added junk!
We tried three different Bolthouse Farms Kids™ snack options.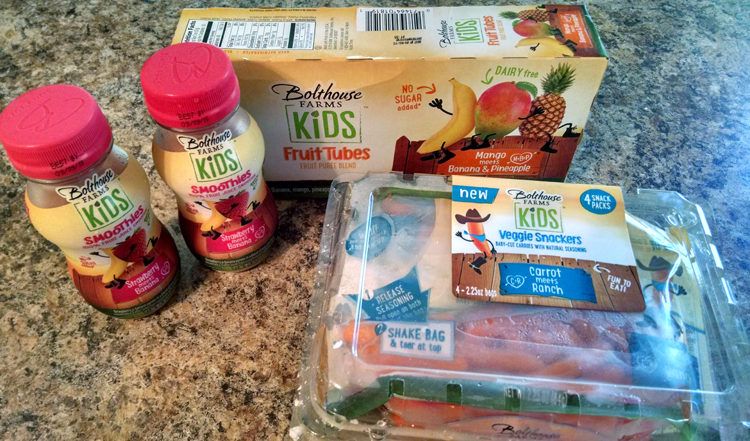 Smoothies
Our daughter LOVES smoothies. When we pass by fast food restaurants, she wants to drive through and get one! But I know better. Those aren't the kinds of smoothies I want her drinking. They're packed with a lot of ingredients we don't eat.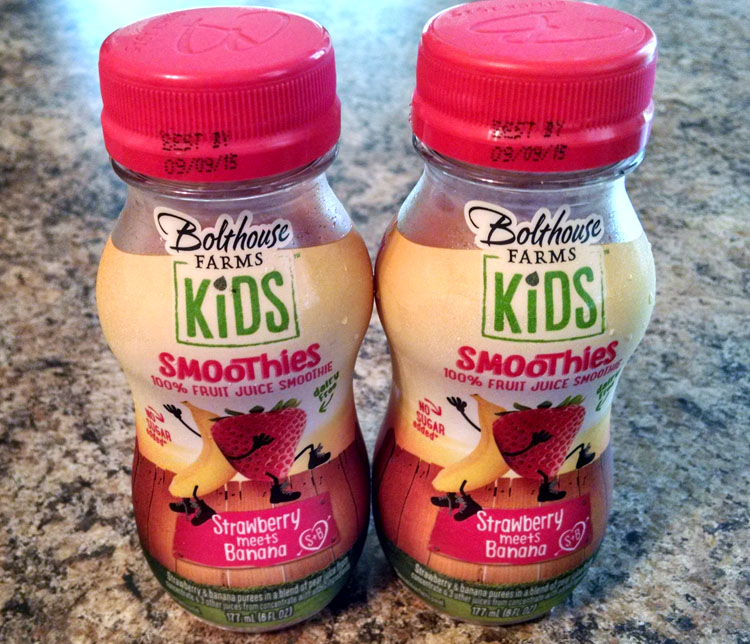 She tried a smoothie, and it was love at first taste! Her flavor d'jour was Strawberry Meets Banana, a 6 oz bottle with 1 1/2 servings of fruit packed inside. With 80-90 calories and nothing artificial, we found a winner!
Fruit Tubes
I was most excited about the Fruit Tubes. These are squeezable, slim tubes of real fruit purees (no sugar added!). We tried the flavor Mango Meets Banana & Pineapple. Our daughter compared them to yogurt tubes (but her mama knew they were all fruit!). I loved that we didn't even need scissors to open them. We just tore off one end and squeezed to eat it.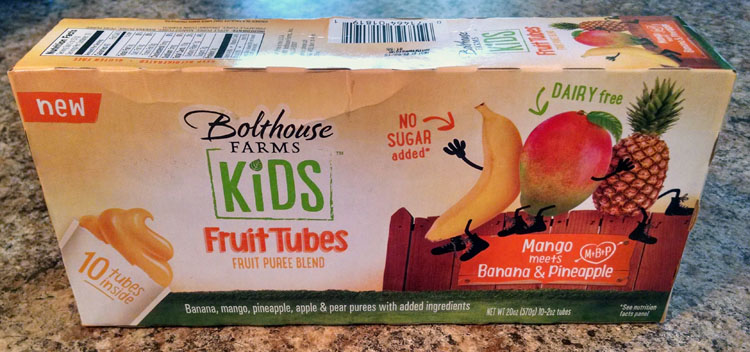 I even snuck one of these in my husband's lunch when he went to work one day. It was one of those days when we really should have gone to the grocery store the day before but didn't feel like it didn't have time. I knew he needed something healthy added to his lunch, so he got a fruit tube. The good news is that he liked it!
I also read on the package that you can freeze the fruit tubes. That would be a fabulous alternative to sugar-laden popsicles this summer!
Veggie Snackers
We're big fans of baby carrots around here, but sometimes plain carrots are just that…. plain. The Bolthouse Farms Kids™ Veggie Snackers carrots came with all-natural ranch seasoning and a pinch of salt mixed in. The packaging is brilliant. The seasoning and carrots stay separated until you're ready to eat them.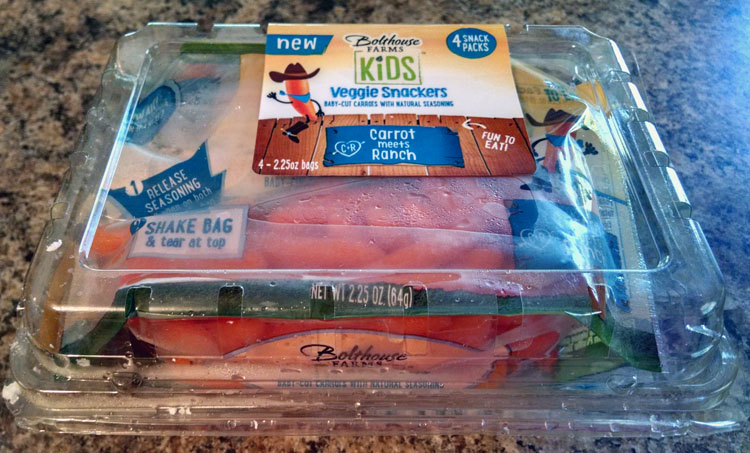 As I hear the "I'm hungry" this summer, I've been thrilled to have healthy, yummy fruit and veggie snacks ready to grab in the fridge.
Snack Mob
The Bolthouse Farms Kids™ Snack Mob trucks are coming to the Pittsburgh area this fall. Their goal is to help kids go back to school in a healthy way!

During August and early September, the Snack Mob team will be stopping at select Giant Eagle stores and community events in the area. They'll be sharing FREE samples of Bolthouse Farms Kids products with kids and their parents. I'm hoping to check them out at the August 23 stop at Giant Eagle in Washington.
Want to Win a Visit from the Snack Mob Truck?
Want the Snack Mob truck to crash your next get together? Tweet @BolthouseFarms for a chance to have the #SnackMob truck deliver Bolthouse Farms Kids™ snacks free to you! Be sure to use the hashtags #Snackmob and #Contest in your tweet. Include the date and type of event (soccer tournament, block party, etc.) in your tweet.
Contest ends September 19 at 11:59 p.m. You must be at least 18 years old to enter. Maximum of 100 people per event.
If you win, you have to promise to email me pictures!!