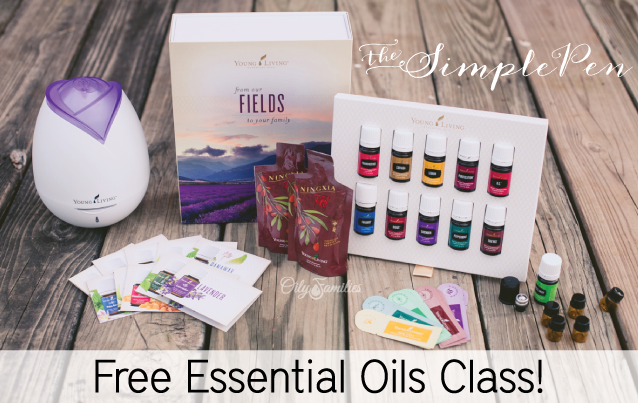 Would you like to know more about naturally supporting your family's wellness? Would you like to reduce the number of toxins in your personal care and cleaning products?
Learn how to reduce common toxins, how essential oils and oil-infused products can support vibrant health, and how 11 basic essential oils can effectively support:
Strong immune systems
Physical, mental, and emotional well being
Clear thinking
Great oral care
Healthy skin
Balanced moods
Restful sleep
Healthy weight, and more!
If you've been wondering about essential oils and how they might benefit your family, you have an opportunity to attend a free online class hosted by yours truly!

The class is video-based and will be held on Facebook on Tuesday, September 22 at 8:00 Eastern (7:00 Central, 6:00 Mountain, 5:00 Pacific).
Here's how you can attend for free.
Click the Join button at the top of the page.
Facebook will remind you about the class.
When it's time for the class to start, go back to the event page. The directions will be at the top of the list of posts for you.
This class will be packed full of information and will not be a pushy sales presentation. I hate those too! You're welcome to come and ask questions or quietly follow along. The class will last just over an hour. I hope to see you there!