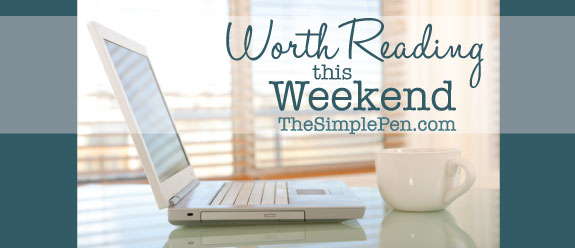 Here are a few of my favorite posts from around the web this week.
Stop Chasing Success Seek Significance. :: There's a HUGE difference between these two.
When God Makes You Wait :: We've all had to wait for something, but for some it's a longer and harder wait. If that's you (or someone you know) here's a bit of encouragement during the wait.
Taking the Dare to Hope Challenge :: If you've ever struggled to hope, take this challenge. What do you have to lose?