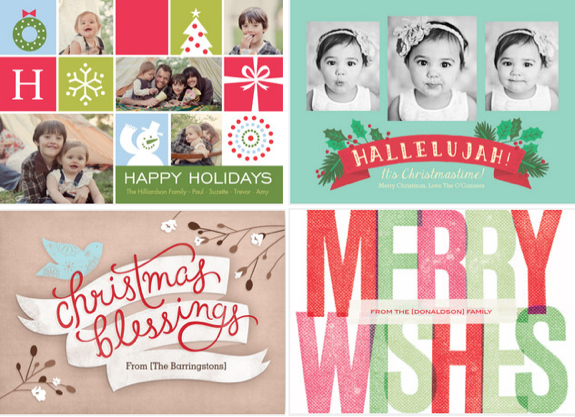 Raise your hand if you don't have your Christmas cards yet. If you're waiting for an amazing deal that will make your procrastination pay off, it's here.
Today only (12/12) Cardstore.com is offering 29¢ Christmas cards. Plus you get free shipping. Just click here, choose your cards, personalize them as much (or as little) as you like, and enter the promo code CCP2229 at checkout.
I guess the procrastination paid off, eh? 😉 Just don't procrastinate now. This sale is only good today. Click here to get started.