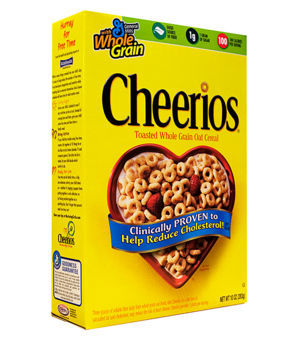 Next week (starting 8/19) you'll be able to get Cheerios for $1 per box after coupon and ECBs. But you'll need to print your Cheerios coupons now to be ready. Here's the deal:
Buy 2 Cheerios (10-14oz) Cereal – $2.50 each
Use 2 $.50/1 Original Cheerios (in the yellow box) printable coupons
Out-of-Pocket Cost: $4.00
ECBs Earned: $2.00
Final Price: $2.00 ($1.00 per box)
We've been trying to do breakfast out-of-the-box, but when we need a quick cereal fix, Cheerios is my favorite pick.
Thanks, Kansas City Mamas