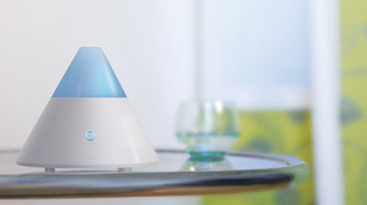 While we've been talking about gifts for different people, I wanted to share with you my own experience with a new product I tried. My online friends have been after me for quite a while to try essential oils. There are oils to help with anxiety (oh that's all me!), stress (yes this too!), colds, muscle aches, tummy aches, you name it! Plus making the house smell good without using weird chemicals is a win.
If you're interested in trying essential oils, here are two great ways to get started. This ZAQ Noor Air diffuser is the one that I bought. You can turn the light on the top off or let it be one color or cycle through colors. The mist lasted a long time with just one fill, and it shuts off when it's empty.
You can also check out this post about my preferred brand of essential oils.
Have you tried essential oils? If so, which is your favorite?