This year, we're going to be studying American history and geography. Emma LOVES maps and states and travel and anything U.S.-related. So she was really excited when this arrived in the mailbox with her name on it……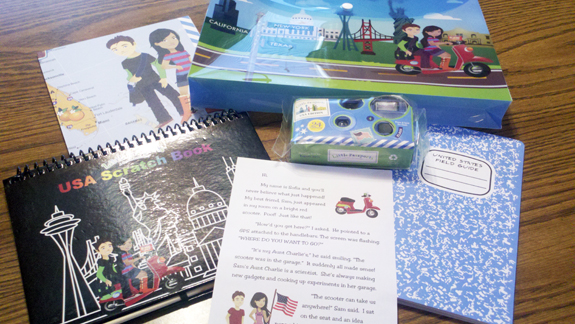 It was her welcome package from Little Passports. Wahoo! She met Sam & Sophia, the Little Passports characters who travel the U.S. and send her goodies. (There's also a World Edition available if you're interested in that option.)
Each month, Emma will get a package from Sam & Sophia. Each package will share information about two states and will include a 23-page travel journal full of activities, stickers, postcards, pop-out models, and access to games and activities online.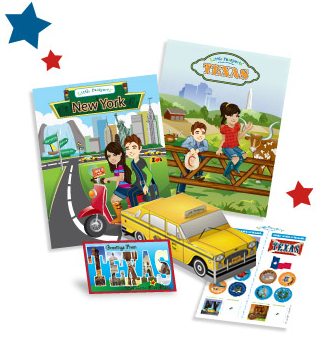 Her first package was her Discovery Kit. It included a letter from Sam & Sophia, a USA field guide, a USA scratch book, and USA wall map, and a disposable camera and scavenger hunt. The map has already gotten some mileage, and she's loving the scratch book.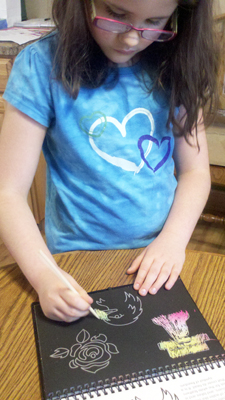 Now she's excited to get her first package with state information in it.
Want to give it a try? Through August 20, you can save 40% off your first month when you use the promo code OFF40. This is a great addition to your homeschool curriculum or a fun tool to use for any child's enrichment. Click here for more information to get yours at 40% off.