Disclosure: I participated in an Influencer Activation Program on behalf of Influence-Central for Littlest Pet Shop. I received a sample to facilitate my review and a thank you item for participating.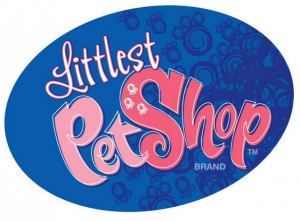 Creativity, engaging play, and good friends… It doesn't get much better than that! When we were invited to host a Littlest Pet Shop party for Emma and some of her friends, we knew that combination would make for an afternoon of fun.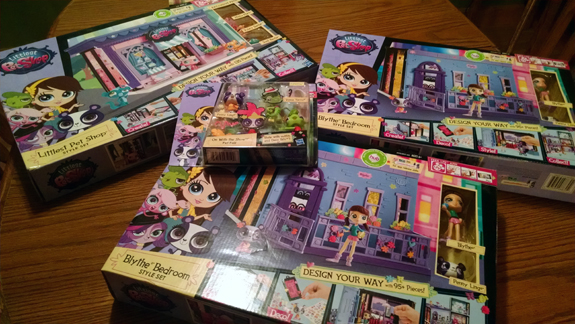 We received a big box filled with these Littles Pet Shop Style sets and got to work putting them together. I absolutely loved that Emma was able to follow the step-by-step directions to get the sets assembled.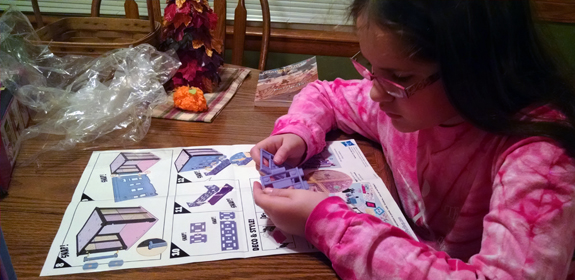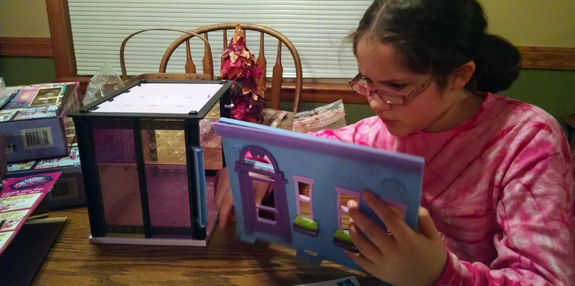 It took us a little while to get all three sets ready, but we thought that would allow the girls more decorating and play time at the party. Plus we enjoyed tackling the project together.
When the girls arrived for the party, we started things off with an episode from the Littlest Pet Shop DVD Passport to Fashion. There were giggles galore. And what's a movie without some snacks?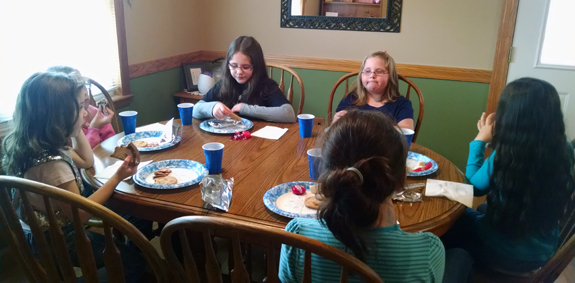 Since we had three families of girls, Emma decided to send home a Style Set with each family. Once the troops were all fed, we had a drawing to see who got which Style Set. My husband was the impartial party who drew names out of a cup. This way, each family could style their own set the way they wanted it.
They were SO excited, especially since some of them had seen these new Style Sets in the Christmas toy catalogs.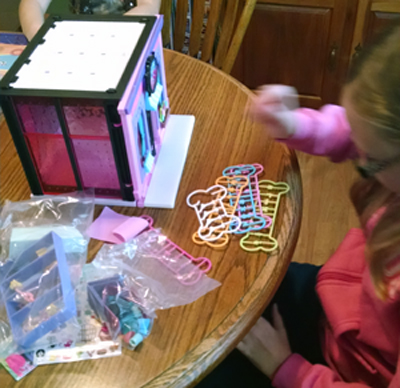 Each Style Set came with the main room and a TON of add-on pieces. The deco bits were all attached to a bone shape. The girls had fun twirling them to get them off. The great debate was whether the holes for the deco bits should be on the inside of the walls or the outside. Sometimes a girl needs to decorate both, right!?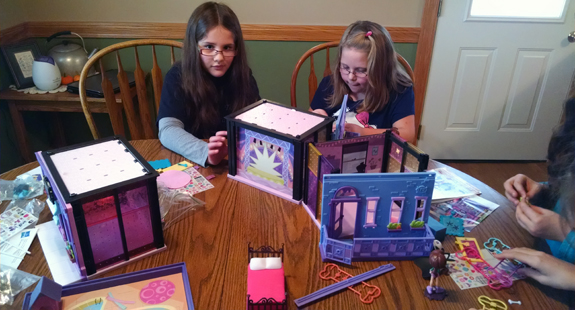 Emma started out helping one friend who didn't have a sibling at the party. They worked on Blythe's bedroom together, assembling furniture and choosing deco bits and stickers to accessorize.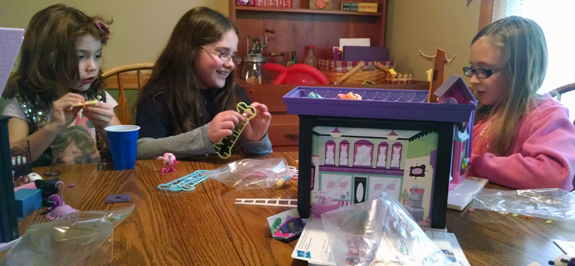 Emma also floated around helping the other groups of girls with their accessorizing. It was fun to hear them refer to the Littlest Pet Shop episode they had just watched. They were pulling the storyline into their play, but of course adding their own little twists to the plot!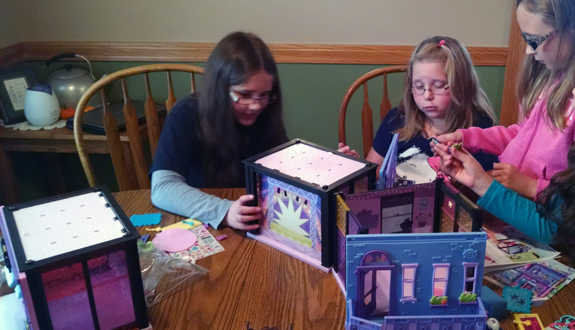 Some styling decisions required input from everyone! Teamwork definitely worked here. 🙂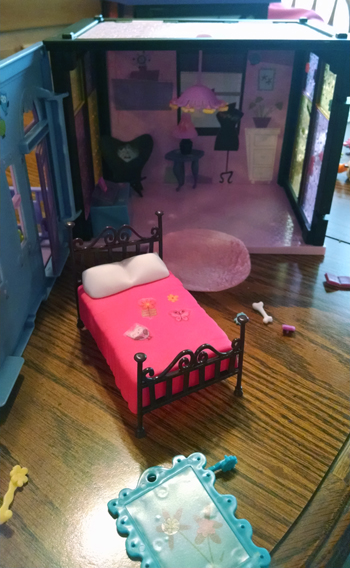 When they were done, they each had a uniquely-styled space to take home with them.
Not only were the girls able to play with their Littlest Pets' at home, they can also bring their pets to life with the Littlest Pet Shop app, and watch their favorite pets on The Littlest Pet Shop animated TV show on the Discovery Family Channel. Add all of that to a day spent together with friends, and it's a win in my book!