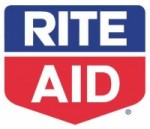 Here are the best deals that I see this week. Remember: If you're new to Rite Aid shopping, be sure to read my post HERE before you begin.
There's a $5 off any $25 purchase coupon available by watching Video Values. If you're not familiar with Video Values, read my post HERE. 
Rite Aid is joining the American Dental Association (ADA) to promote our National Oral Health Awareness Campaign, which runs through Sept. 25 and includes great deals on oral health products. For two months, Rite aid will have Single Check Rebate programs good for a $5 Rite Aid gift card with a purchase of $15 of select oral health products OR a $10 gift card with the purchase of $25 of select oral health products using your wellness+ card. If you're interested, Rite Aid has put together a fantastic Oral Health Guide that you can download FREE!
Single Check Rebate (SCR) & +UP Reward Deals
Tide (100 oz. liquid or 63-80 loads powder) – $10.99
Use $1.50/1 Tide Laundry Detergent 8/22/2010 SS Insert or
Use $1/1 Tide Laundry Detergent 8/29/2010 P&G Insert
+UP Reward: $1.00
Final Price:  as low as $8.49
Mead 1-Subject Notebooks – 4 for $2.00
+UP Reward: $1.00 when you buy 4
Final Price:  $.25 each when you buy 4
Brawny Paper Towels (8-pack) or Quilted Northern Bath Tissue (double roll 12-pack) – $6.49
+UP Reward: $1.00
Final Price:  $5.49
Crest Toothpaste, 3D White Rinse, Oral-B Cross Action Manual Toothbrush, Floss, or Floss Picks – $2.99
Use $1/1 Crest Toothpaste 8/29/2010 P&G Insert or
Use $1/1 Crest Mouthwash 8/29/2010 P&G Insert or
Use B1G1 Oral-B Manual Toothbrush 8/15/2010 RP Insert
AND Use $1/1 Crest Pro-Health Toothpaste Rite Aid Clip + Save Booklet (flu shot) or
Use $1/1 Oral-B Toothbrush Rite Aid Clip + Save Booklet (flu shot)
+UP Reward: $2.00
Final Price:  FREE
V05 Shampoo or Conditioner – 4 for $3.56
+UP Reward: $1.00 when you buy 4
Final Price:  $2.56 ($.64 each) when you buy 4
Biotrue Multi-Purpose Contact Solution (4 oz.) – $4.99
Use $2/1 Biotrue Multi-Purpose Solution printable coupon
+UP Reward: $4.00
Final Price:  Better than FREE
Huggies Big Pack Diapers – $19.99
Use $3.00 off Snug & Dry printable coupon or
Use $1.50 off Huggies coupon from 8/22 SmartSource insert
+UP Reward: $2.00
Final Price:  as low as $14.99
Right Guard or Dry Idea Deodorant – Buy 1 – Get 1 FREE
Use $3/2 Right Guard Total Defense printable coupon or
Use $1.50/2 Right Guard or Dry Idea 8/15/2010 RP Insert or
Use $1/1 Right Guard Total Defense 5 printable coupon or
Use $1.50/1 Right Guard Total Defense 5 Facebook printable coupon
+UP Reward: $1.00 when you buy 2
Final Price:  varies
St. Ives Bath & Skin Care Products – 2 for $7.00
Use $1/1 St. Ives Product Facebook printable coupon
+UP Reward: $2.00 when you buy 2
Final Price:  $2.00 each when you buy 2
Dove Shampoo, Conditioner, or Stylers – 2 for $6.00
Use $1.50/2 Dove Hair Product printable coupon
+UP Reward: $2.00 when you buy 2
Final Price:  $1.25 each when you buy 2
Cascade Dishwashing Detergent, Dawn Dish Liquid, Pledge Spray or Wipes – 2 for $6.00
Use $1/2 Cascade Diswasher Detergent 8/29/2010 P&G Insert or
Use $0.50/1 Cascade Complete All-In-1 ActionPacs P&G Home Made Simple Book or
Use $0.20/1 Dawn Dish Liquid 8/29/2010 P&G Insert or
Use $1/1 Dawn Hand Renewal P&G Home Made Simple Book or
Use $0.25/1 Dawn Ultra P&G Home Made Simple Book or
Use B1G1 Pledge Multi Surface Aerosol 8/1/2010 SS Insert or
+UP Reward: $1.00 when you buy 2
Final Price:  as low as $1.50 each when you buy 2
M&Ms Bagged Candy – 2 for $5.00
Use 2 $1.00 off M&M pretzel from 7/25 RedPlum insert (exp 9/5)
+UP Reward: $1.00 when you buy 2
Final Price:  $1.00 each when you buy 2
Swedish Fish Bagged Candy – $4.99
Use B1G1 Swedish Fish Soft & Chewy Candy printable coupon
+UP Reward: $1.00
Final Price:  $2.00 each when you buy 2
Pringles Super Stacks – 4 for $6.00
Use $1/4 Pringles Super Stack Cans 8/29/2010 P&G Insert
+UP Reward: $2.00 when you buy 4
Final Price:  $.75 each when you buy 4
Tena Serenity – $12.99
Use $1.50/1 Tena Serenity Pads, Underwear or Guards 8/1/2010 SS Insert
+UP Reward: $3.00
Final Price:  $7.49
Dove Body Wash or Dove/Caress Bath Bars (4-pack) – $4.49
Use $0.75/1 Dove Beauty Bars printable coupon
+UP Reward: $1.00
Final Price:  $2.74
Save $10 off Your Next Rite Aid purchase when you buy $30 of these participating products:
Lysol Neutra Air Freshmatic Kit – 50% off
Use $4/1 Lysol Neutra Air Freshmatic Product printable coupon
AND Use $1/1 AirWick, Freshmatic or Neutra Air Kit Rite Aid Video Values printable coupon
Lysol No-Touch Hand Soap System – 50% off
Use $1/1 Lysol Hand Soap Kit Rite Aid Video Values printable coupon
Air Wick Freshmatic Kits – 50% off
Use $4/1 Air Wick i-Motion Starter Kit 8/29/2010 SS Insert or
Use $4/1 Air Wick Freshmatic Starter Kit printable coupon
AND Use $1/1 AirWick, Freshmatic or Neutra Air Kit Rite Aid Video Values printable coupon
Finish Quantumatic Automatic Dishwasher Kit – 50% off
Use $3/1 Electrasol/Finish Quantamatic System printable coupon
Lysol All-Purpose, Kitchen, Toilet Bowl, Bathroom Cleaners – $2.50
Use $0.50/1 Lysol Toilet Bowl Cleaner printable coupon or
Use $0.50/1 Lysol Disinfecting Spray printable coupon or
Use $0.50/1 Lysol Antibacterial Kitchen Cleaner printable coupon or
Use $0.50/1 Lysol Bathroom Cleaner printable coupon
AND Use $2/1 Lysol Spray Rite Aid Clip + Save Booklet (flu shot)
Neutra Air Fabric Mist – $2.50
Resolve or Spray 'n Wash – $2.50
Use $0.50/1 Resolve Laundry Product 8/15/2010 SS Insert or
Use $1.50/1 Resolve Laundry Stain Remover
Mucinex – $19.99
Use $1.50/1 Mucinex Expectorant Rite Aid Clip + Save Booklet (flu shot) or
Use $1.50/1 Mucinex Product Rite Aid Video Values printable coupon
Mucinex Nasal Spray – $9.99
Use $1.50/1 Mucinex Product Rite Aid Video Values printable coupon
Delsym (Children or Adult) – $11.99
Use $1/1 Delsym Cough & Cold Product Rite Aid Clip + Save Booklet (flu shot)
Lysol Disinfecting Wipes or Spray – $4.50
Use $1/1 Lysol Disinfecting Wipes 8/8/2010 SS Insert (exp 9/7) or
Use $1/2 Lysol Disinfecting Wipes printable coupon or
Use $1/1 Lysol Disinfecting Spray 8/8/2010 SS Insert (exp 9/7) or
Use $0.50/1 Lysol Disinfecting Spray printable coupon
AND Use $1.50/1 Lysol Wipes Rite Aid Clip + Save Booklet (flu shot) or
Use $2/1 Lysol Spray Rite Aid Clip + Save Booklet (flu shot) or
Use $1/1 Lysol Disinfecting Spray Rite Aid Video Values
Other Weekly Deals
Kellogg's Smart Start or Special K Cereal – Buy 1 – Get 1 FREE
Use $1/2 Kellogg's Raisin Bran Cereal 8/15/2010 RP Insert or
Use $1/2 Kellogg's Cereals printable coupon or
Use $1/2 Kellogg's Special K Cereal 7/25/2010 RP Insert or
Use $1/2 Kellogg's Special K Cereal
Final Price:  varies
Nature's Bounty Vitamins, Supplements, Disney Gummies Vitamins, Flex-a-Min – Buy 1 – Get 1 FREE
Use 2 $1/1 Nature's Bounty Product printable coupons or
Use 2 $1/1 Nature's Bounty Vitamins or Supplements 7/25/2010 RP Insert or
Use 2 $1/1 Nature's Bounty Vitamin (IE) Printable (FF) printable coupon or
Use 2 $2/1 Nature's Bounty Your Life Multivitamins printable coupon
Final Price:  varies
Halls Cough Drops – $1.50
Use $0.75/1 Halls Refresh All You Sep 2010
Final Price:  $.75
Schick Hydro 3 or 5 Blade Men's Razor (1 ct) or Cartridges (4 ct) – $5.99
Use $5/1 Schick Hydro Razor 8/8/2010 SS Insert or
Use $2/1 Schick Hydro Refill 8/8/2010 SS Insert
Final Price:  as low as $.99
Charmin 4-pack Bath Tissue – $2.99
Use $0.25/1 Charmin Products 8/29/2010 P&G Insert
Final Price:  $2.74
_______________________________________________
Possible Scenario
What to Buy:
1 Crest Pro-Health Toothpaste – $2.99
1 Biotrue Multi-Purpose Contact Solution – $4.99
2 Dove Shampoo/Conditioner/Stylers (any combination) – $6.00
4 Pringles – $6.00
1 Schick Hydro Razor – $5.99
Coupons to Use:
-$5.00 off $25.00 Video Values coupon
-$1.00 off Crest coupon from 8/29/2010 P&G Insert
-$2/1 Biotrue Multi-Purpose Solution printable coupon
-$1/1 Dove Hair Care Product printable coupon
-$1/4 Pringles Super Stack Cans 8/29/2010 P&G Insert
-$5/1 Schick Hydro Razor 8/8/2010 SS Insert
Single Check Rebates:
NONE
+UP Rewards:
$2.00 – Crest
$4.00 – Biotrue
$2.00 – Dove Hair Care
$2.00 – Pringles
Merchandise Value: $25.97
Out-of-Pocket Cost: $10.47 plus tax
Single Check Rebates: $0
+UP Rewards: $10.00
Final Price: $.47 plus tax
Savings: $25.50 (98%)
For other Rite Aid deal ideas, stop by these sites:
:: The Grocery Gathering sponsored by Be CentsAble
:: Penny Pinching Bargain Bunch
:: Deal Seeking Mom
:: Money Saving Mom
:: Dealicious Finds: Nationwide