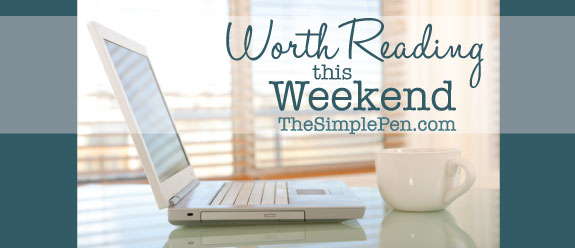 Here are a few of my favorite posts from around the blogosphere this week.
10 Minutes to a Clutter-Free Morning :: I do some of this, but I could do just a little bit more to make things smoother.
How to Help Your Homeschool Child Choose a Career :: Even if you don't homeschool, check this out. And definitely check it out if you have a middle schooler or high schooler. I love Joy's idea about starting early.
Are You Coasting or Cruising :: I love how Mary applies to the holidays.
Rediscovering Joy at Christmas :: Feeling stressed? Susan shares some tips to refocus.
When Your Soul Needs to Feel Its Worth :: Emmanuel. This will encourage your heart.