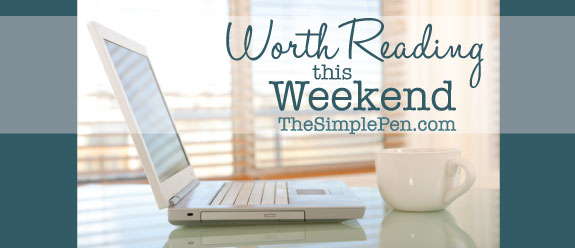 Here are a few of my favorite posts from around the blogosphere this week.
When It Comes to the Flu, Prevention is the Key :: Mandi shares her family's experience and how they kept her girls from getting the flu that the grown-ups had.
Because Rescue is Coming :: This is Human Trafficking Awareness Month. This post is a great start if you want to learn more or learn how you can help.
2 Words the World Needs :: Do you hear the two words being whispered in your ear?
What If You Don't Know What Your God-Sized Dream Is :: I posted about this year's God-Sized Dreams project this week. Holley's post is a good read if you're not sure what yours might be.