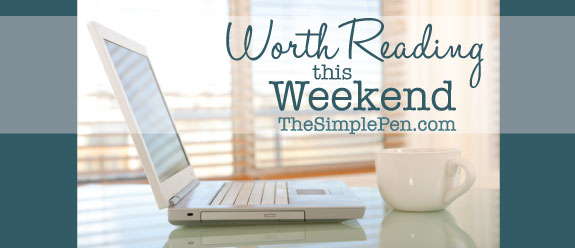 Here are a few of my favorite reads from this week.
More Grace: On Not Being Mean, Hateful, and Horrible :: This is a must-read.
What If It Seems Like God is Saying "No" to What You Want ::  We've probably all been in this boat at one time or another. What a great way to look at it.
How to Silence the Mom Critic :: We all have one.
Copycat – What Teens Get About the Internet that Parents Don't :: Is the Internet the great equalizer?
How to Raise & Encourage Your Young Writer :: This series is just kicking off, but it's worth bookmarking (or subscribing) to follow the posts.