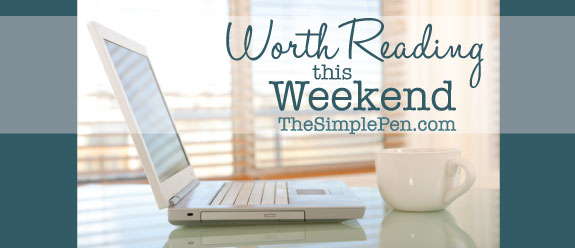 Here are a few of my favorite posts from around the blogosphere this week.
God Doesn't Play Whack-a-Mole With Our Dreams :: If you've ever heard (or said) the phrase 'When God closes a door, He opens a window' this post will totally change your perspective on that belief.
Easter Without Junk Food :: If you're looking for ways to cut the junk, there are some excellent ideas in this article.
Hearing-Impaired Boy Gets Every Kid's Dream: Becoming a Super Hero :: I love to see people using their talents to help others like this.