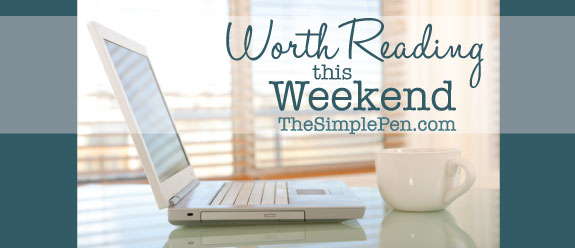 Here are a few of my favorite posts from around the blogosphere this week.
Raising Grateful Kids in an Entitled World :: Here are fabulous tips if you want to counter today's culture.
For When You Think it Would Take a Miracle :: I love stories of restoration. If you're in a situation that feels like it would take a miracle, be sure to read this one.
Mission Trips are for Travel Agents :: Stop taking mission trips? Interesting!
Why You Need to Be Recharged More Than You Realize :: "When Jesus in you touches someone else in a meaningful way power goes out from you too." I hadn't thought of it this way before.