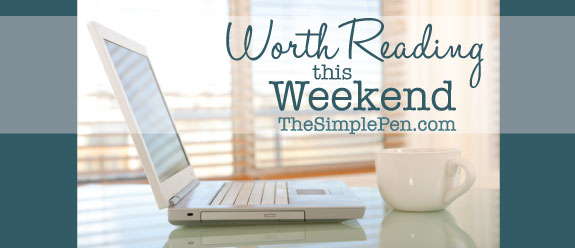 Here are a few of my favorite posts from around the blogosphere this week.
The Importance of Playtime for a Mom's Soul :: I need this reminder.
Why Young People Leave the Church :: I said a big AMEN to this one.
This is the REAL Merida :: "For me, the movie Brave reminded me of the importance of being the parent our children need us to be, not the parent we thought we would become." Yes.
Kids Can Do Laundry :: I like this system. Emma's been helping sorting, folding, and putting away. This would be the next natural step.