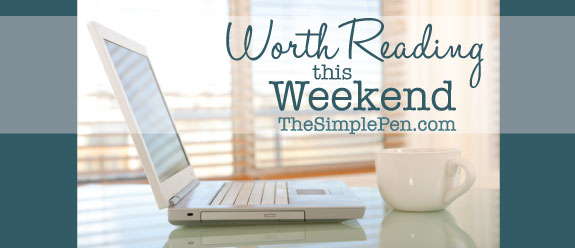 Here are a few of my favorite posts from around the blogosphere this week.
Being Accountable: Living Above the Fray :: Are you tired of the Facebook debates that are never won and loudly-shared opinions that can't be backed by facts? I love that this post is giving us permission to not get sucked into the current events drama.
The Day I Stopped Saying 'Hurry Up' :: Ouch. A good ouch. But this one stepped on my toes. I think Emma and I are going to have a chat about this soon.
When You Need to Call for Backup :: So thankful that I have ladies who will lift my heart to Jesus when I need them.
6 Homeschooling Misconceptions Erased :: This is a long read but very worthwhile.