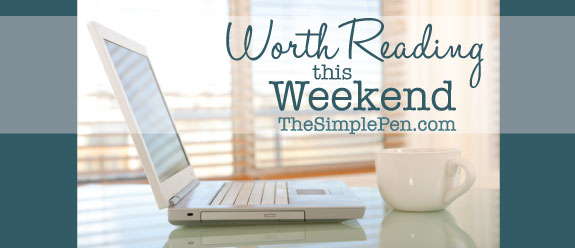 Here are a few of my favorite posts from around the blogosphere this week.
Do Not Fear the Apple :: I'm loving Amy's no-nonsense, well-balanced approach to the organic vs. conventional debate.
Why are Homeschooled Kids so Annoying? :: This is probably the best homeschooling article that I've read in a long time. Spot on.
I may not be the "est" but I am the "only" :: "So for all you mamas out there whose bodies and business cards have changed a bit since your early 20′s…" Ahhh yes.
It's Not Okay to Yell at Your Kids :: I'm not a natural yeller, but Emma has been dealing with how to handle witnessing other kids being yelled at lately. I'm so glad Mandi tackled this one.
How Every Dream Dies in 7 Seconds :: Who cares who's watching, right?