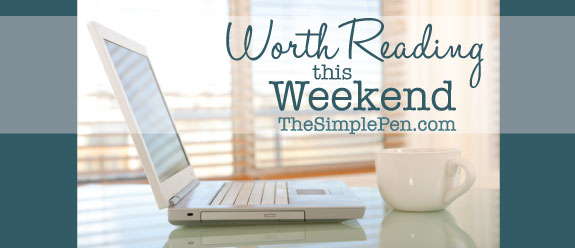 Here are a few of my favorite posts from around the blogosphere this week.
The Problem With Free :: How many free promotional gifts do you have laying around? Yikes. Me too.
3 Common Traits of Youth Who Don't Leave the Church :: "We need to stop being pleased with attendance at youth group and fun retreats." Oh yes! This goes way deeper. Great read for parents & youth pastors. (Maybe forward it to your youth pastor?)
How Clutter Affects Your Brain (and What You Can Do About It) :: I'm now looking at my slightly messy desk in a different light.
Are Your Baking Soda & Powder Still Fresh :: I've often wondered but never tested.