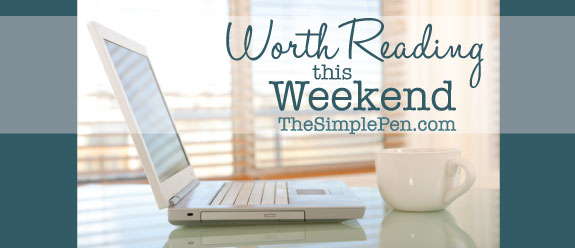 Here are a few of my favorite posts from around the blogosphere this week.
The Undeniable Facts About the Safety of Diet Coke :: Oh.My.Goodness. "Enjoy the food you enjoy. Don't enforce that on anyone else but yourself, especially when you're sitting down to eat with them." This is probably the best food-related post I've read in a LONG time.
Are the Top Universities Telling Us to Homeschool? :: "Grades are not enough." I'm so glad colleges are figuring this out!
40 Ways To Be Present in Your Child's Day :: This is a great list of ideas for different ages.
30 Cheap Date Ideas for Married Couples :: Jen & Brad share some fun ways to hang out together without breaking the bank.