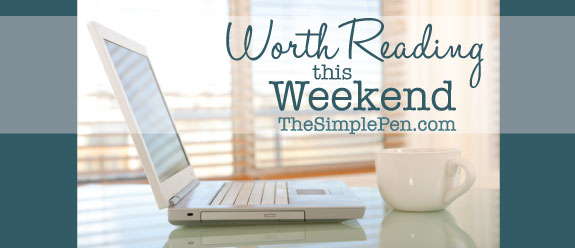 Here are a few of my favorite posts from around the blogosphere this week.
She Says I'm Honest :: "This is real life. This is my life, and quite frankly, it's not always "pinnable," yet He woos me regardless."
How I Turned My Cartoon Junkie Into A Bookworm :: My friend Myra has some great tips for encouraging kids to become bookworms.
The Sweet Spot :: "They're big, but they're still little." I think we're there too.
How to Remove a Stubborn Splinter with no Pain or Needles :: Yay for no needles!