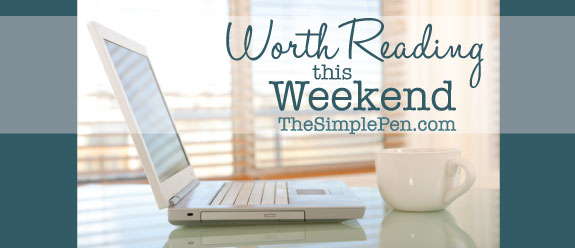 Here are a few of my favorite posts from around the blogosphere this week.
Saying Good Riddance to the Clean-Plate Club :: We've always subscribed to this thinking, but I know many who don't. The stats are interesting.
5 Steps We Teach Our Kids to Apologize Biblically :: Good advice, even for grown-ups.
A Question that Changes Everything :: This can be applied to any area of our lives. And it's all about perspective.
Will All of the Real Moms Please Stand Up? :: Amen. Just amen.