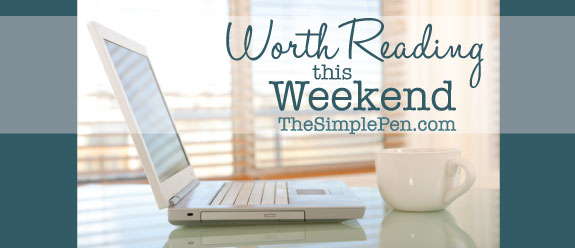 Here are a few of my favorite posts from around the blogosphere this week.
Thirty Minutes Tops :: This is just for a giggle.
For All the World's Children: Why We Need First-Responders, the Purple-Hearted, and the Brave :: Grab your Kleenex and hug your kids.
5 Tips for Balancing Word and Home Life :: Whether you work outside the home or at home, these apply.
How to Support Your Child's Homework Without Doing It Yourself :: Good tips if your kiddos bring homework home.