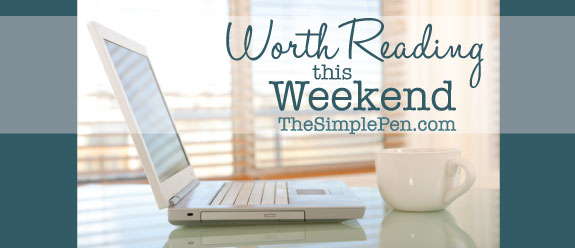 Here are a few of my favorite posts from around the blogosphere this week. Somehow they all ended up being pretty heavy parenting topics. 🙂
Whatever Happened to Modesty? :: Love these guidelines that Michael Hyatt gave his girls. I also love that they aren't about legalistic rules… just good, solid guidelines.
Three Things You Don't Know About Your Children and Sex :: Not a comfortable topic, but necessary information.
Why You Should Delete SnapChat :: If you have SnapChat on your phone, this is definitely worth reading.