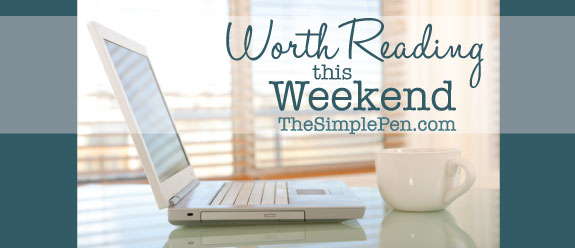 Here are a few of my favorite posts from around the web this week.
How to Help a Grieving Family :: I'm so thankful Amy wrote this. Sometimes I don't know what to do, so I don't do anything. Then I regret not doing anything. This post is really helpful.
Essential Oils Used to Treat Antibiotic-Resistant Infections :: This knocked my socks off. Treating MRSA and TB with essential oils? More on oils coming soon as I've been diving into learning about them myself.
20 Ways to Take Care of Mom :: Because you know we all need to do this. Pick one and run with it this weekend!
Over-Committed :: Been there, done that?