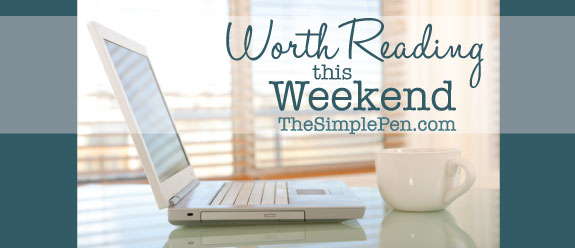 Here are a few of my favorite posts from around the blogosphere this week.
Why Speaking Well of Your Spouse is So Important :: This has been one of my goals with Jason. Every once in a while I fall into the playful picking on him. This makes me want to be even more diligent with speaking well.
The Cost of Hope :: "Do you think a dollar will make a difference?" Kleenex alert on this one. 😉
The Business 9 Women Kept a Secret for Three Decades :: Oh this just made my heart happy. You must, must, must read this one.
Real Food Tips: Top 10 Travel Snacks :: We're on-the-road snackers, and the gas station snacks aren't the greatest. I'm loving these grab-and-go travel snack ideas.