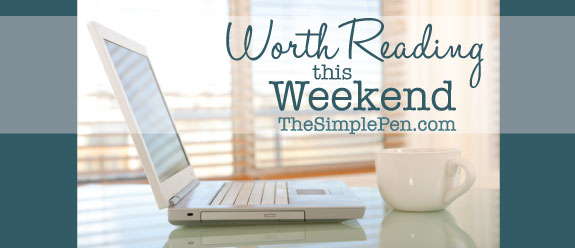 Here are a few of my favorite posts from around the blogosphere this week.
FYI (if you're a teenage girl) :: Oh how I wish EVERY teenage girl in America would read this before posting another photo on a social media site. Please share it with the girls you know.
Grace for the Mama's Waist :: "I fit into my self better than I ever fit into my Prague jeans." Love this.
I've Lost My Mojo :: If you're a blogger and have ever been discouraged (blogging in a vacuum anyone?), you'll appreciate what Amy's saying here.
How to Find Time for That Important Project :: This is what I went through when launching our newest website project. It's so true of any project you want to tackle.
10 Delicious Pumpkin Recipes :: Drool alert! My friend Myra can cook, and these photos might make you want to climb through your computer and stop at her house for a snack.