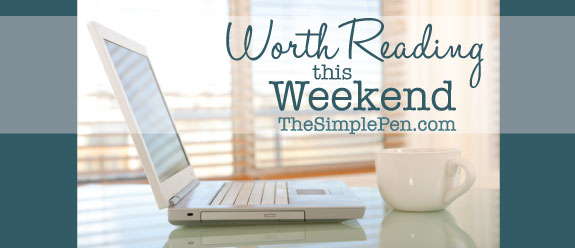 Here are a few of my favorite posts from around the blogosphere this week.
7 Reasons I Hate Artificial Food Dyes :: While I knew food dyes weren't good for you, I didn't know realize how the U.S. differs so much from the rest of the world. Eye-opening for sure.
This Three Minute Commercial Puts Full-Length Hollywood Films to Shame :: Grab the tissues before you watch this. But oh it will do your heart good.
Why Generation Y Yuppies are Unhappy :: I've had a similar conversation many times with my mom (who teaches college classes), but this nails it.
Do Your Right Work :: Don't think you're creative? Maybe you are — just not in the way you THINK people should be creative. Love the inspiration in Beth's Spark Moms series.