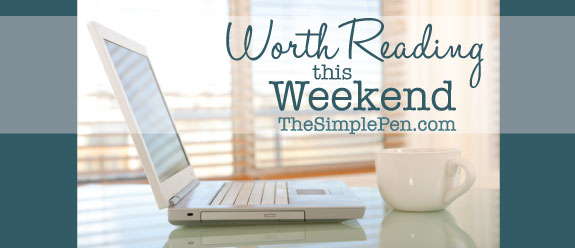 Here are a few of my favorite posts from around the blogosphere this week.
She Yelled and Called Me Names :: What a difference it would make if we all reacted to people this way.
When God Calls You to Balance :: If you've ever felt pulled in different directions (who hasn't!?), this is a must-read.
Mom Turns Simple Pics of Her Baby into Snapshots of Wonderful, Imaginary Adventures :: Well, this isn't exactly 'reading,' but it's totally worth checking out. Some people are so darn creative!
Getting It All Done :: I like realistic tips that we can implement right now.
3 Questions to Ask When Facing Fear [And Why Wobbly Courage is Enough] :: This is a great reminder to keep things in perspective.