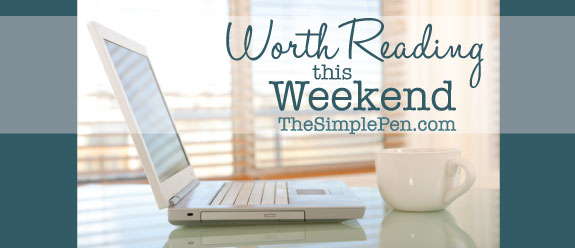 Here are a few of my favorite posts from around the web this week.
My Life Cannot be Summed Up by My Facebook Posts :: Rose offers a much-needed reminder. "Nobody's life is ever as perfect as it might appear online.  It's just not."
The Mythical "They" :: Who are we lumping into the 'they'?
 A Letter From Fred :: This is one you have to listen to, but it's definitely worth it.
Also, as we're heading into the holiday season (yes, before we know it!!), I would encourage you to go back and re-read my post about hospitality vs. entertaining. I want to start to get us in the hospitality mindset before the busy times are upon us.