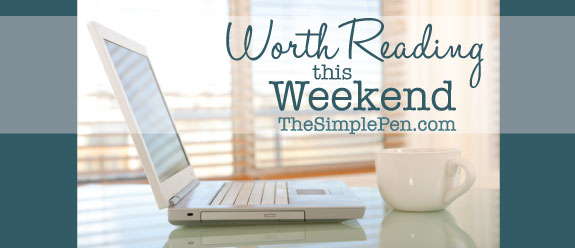 Here are a few of my favorite posts from around the web this week.
Of Bulls and Bullies :: How many times do we miss the bully?
The Important Winter Car Seat Safety Rule You're Probably Breaking & Why You Must Stop Now :: If you have littles in carseats, PLEASE read this article.
Life Lessons from a Faded Purple Tricycle :: Leave it to Amy to remind us that all things new and shiny aren't always what they seem.