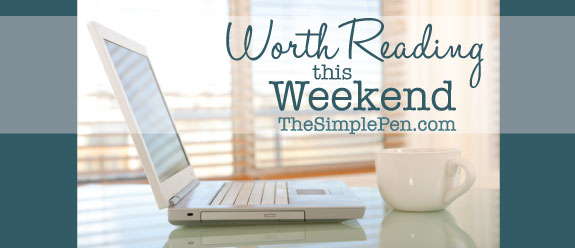 Here are a few of my favorite posts from around the web this week.
Marriage Isn't for You :: No, seriously. It isn't.
Burned Out Homemakers :: We probably all need a little more Ma Ingalls.
The Happiest Day of Your Life :: What if it was??
Are Homeschooled Kids Weird? :: This totally sums up our take on kids and weirdness — homeschooled or not.
What Would You Give Up for a Clean House? :: We say we would, but would we really?