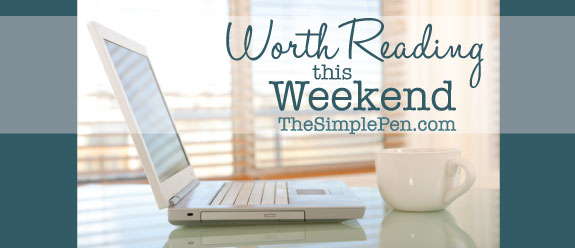 Here are a few of my favorite posts from around the web this week.
Dear Church, 11 Signs You're Burning Out Your Staff :: This is a good read for anyone who attends a church.
Welcome to Dinovember :: It doesn't have to be November to do this. It's like Elf on the Shelf but even better. The kids would love it!
Let's Have a Talk about Emotional Modesty :: As always, Holly nails it.