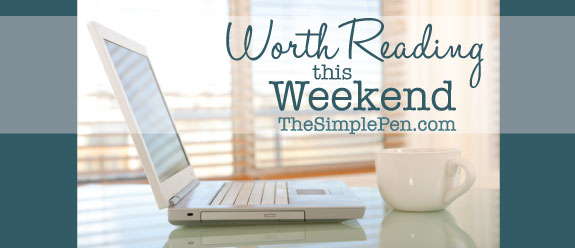 Here are a few of my favorite posts from around the web this week.
He Cursed My Son And Got What He Hadn't Bargained For :: What an awesome example of how kids are so close to God's heart.
Oh, Baby! :: If you're a mama of lots of littles (or are thinking about it… or worrying about it…) be sure to read Connie's reminder about large families here.
How We Help Curb the 'I Want That!'s During the Holidays :: Tsh has some great tips to keep kids' focus away from all the gifts.
Preparing for Christmas ~ Don't Miss the Season :: Amy's got some great advice for slowing things down and soaking it all in this Christmas.
Do I Spent Time With My Kids or Just Next To Them? :: I've been pondering this lately myself.