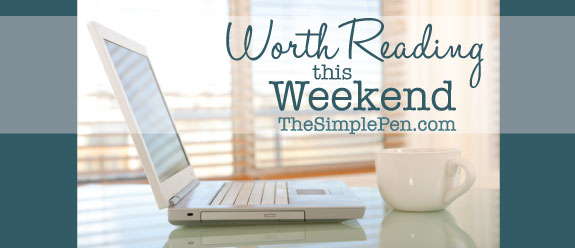 Here are a few of my favorite posts from around the web this week.
When You Don't Have Time for a God-sized Dream :: We haven't talked much about God-sized dreaming lately, but some ladies from our God-Sized Dreams Team have launched this new site. My friend Elizabeth hit a home run with this post about not having time to dream. I'm guessing we can all relate.
5 Label Tricks That Make You Think You're Eating Healthy :: I'm guessing we've all fallen for these at one time or another.
10 Signs Your Child Might Be Spoiled and What To Do About It :: This one technically isn't new this week, but I just saw it shared on Facebook. What a GREAT read for all parents!
What's Up with Consistency? :: If you've ever had a list-what-I-want-to-improve conversation with yourself and found yourself with a HUGE list, be sure to read Carey's take on it.