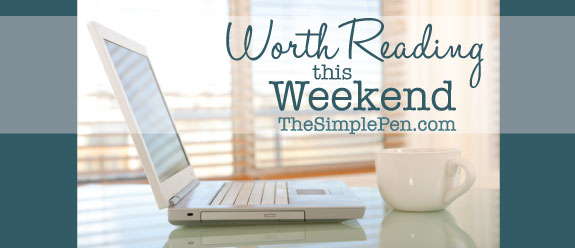 Here are a few of my favorite posts from around the web this week.
A Dozen Uses for Coconut Oil :: Coconut oil isn't just for baking. Amy has some great ideas for using coconut oil for all kinds of everyday needs.
8 Ways to Fit More Reading Into Your Day :: These are great tips for sneaking in some reading time each day.
The MVP Concept and Decluttering :: I've never thought about this concept with decluttering, but it's so true! Instead of feeling stuck because I can't do it all right.this.minute., I need to keep this mindset instead.
7 Crippling Parenting Behaviors That Keep Children From Growing Into Leaders :: Eeks. I can see myself in some of these. How about you?