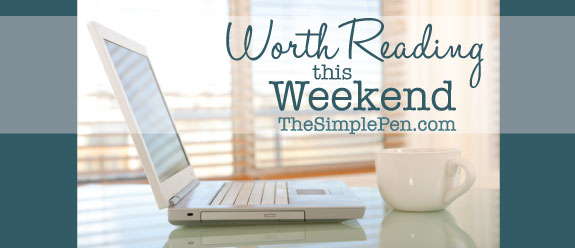 Here are a few of my favorite posts from around the web this week.
To Wives: Before You Were "Mommy" :: So much of this rings true. If you have kids, this is a worthwhile read.
You're Not Alone :: If you've ever felt isolated or alone, please read these words from Holley.
Truly Enough :: Amy nails it. We've all felt this way about SOMETHING at one time or another.
Your Clutter Is Killing Your Creativity (And What to Do About It) :: This one hit home. HARD. I think I'll go clean off my desk now. 😉