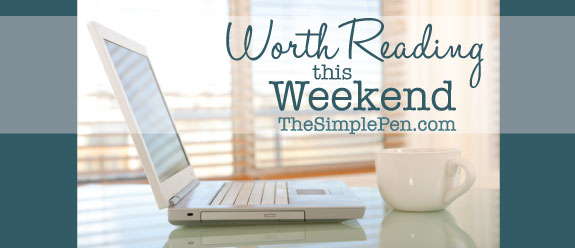 Here are a few of my favorite posts from around the web this week.
What War Taught Me About Writing :: If you've ever thought about writing (blogging, book writing, any kind!), you must read this post.
My Children Don't Love Me the Same, Either :: If you're a mama of more than one kiddo, you may have dealt with the guilt of not loving your kids the same. Let Amy put your mind at ease.
Red Rover, Red Rover Send Your Jeans On Over :: This would be an awesome Girls' Night Out project.
Keeping Kids Safe Around Parked Cars :: With warmer weather on the horizon, this is SO important to teach our kids.